Flexible Graphite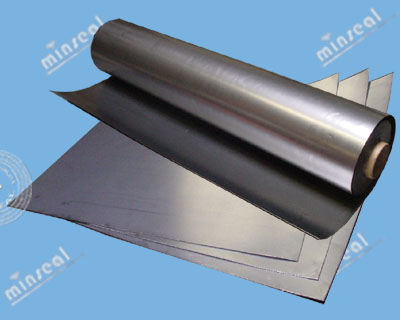 Flexible graphite is manufactured from mineral graphite (expandable flake graphite). It is also called graphite foil, or referred to by a brand name such as Grafoil®. As its name indicates, flexible graphite is flexible and conformable, an ideal property as a gasket material. Flexible graphite can also be used in many other thermal, electronic or electrochemical applications.
Main Characteristics and Specs
Flexible and conformable nature
Chemical resistant, compatible with most corrosive chemicals
Heat and flame resistant
Thermal conductive, electrical conductive
Low creep relaxation and no aging
Chemical Composition: C 99% or higher
Density: 62.4 or 70 lb/ft3
Thermal Conductivity:
Through Thickness ("c") 36 BTU.in/ft2.h.F (5 W/m.K)
Parallel to Surface("a") 960 BTU.in/ft2.h.F (140 W/m.K)
Compatible pH Range: 1-14
Typical Applications
Heat and chemical resistant gasket, seal, liner; sheet lubricant; thermal conductive seal; heat barrier; EMI (electromagnetic interference) shielding and gasketing, heat dissipation, stress sensing, vibration damping, spark plasma sintering(SPS), and other thermal, electronic or electrochemical applications.
Flexible Graphite Product Families
Graphite Sheets and Laminates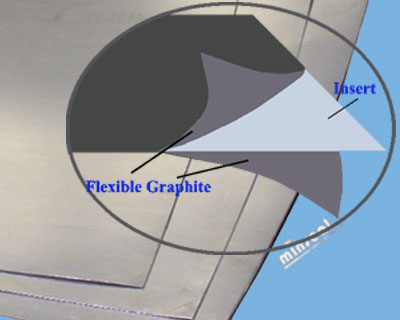 Plain homogeneous or laminated sheets with reinforcement inserts: 316 Stainless Steel Foil Insert, tang insert, wire insert, polyester/Mylar... for various gasketing applications
Flexible Graphite Foil in Rolls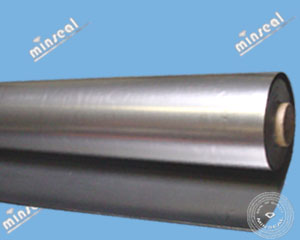 Homogeneous sheet in continuous roll form, Grafoil®, GTB or GTA equal grades.. Also available in slit ribbon, adhesive backed sheets. For applications of cutting gaskets, metal gasket and spiral wound gasket filler, or other applications such as thermal liner, heat conductor, solid lubricant, EMI shielding ...
Flexible Graphite Tape and Rings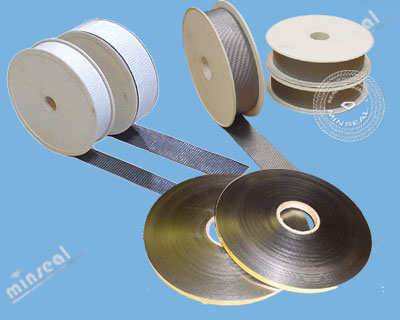 Corrugated (crinkled) flexible graphite tape, die-formed high density flexible graphite ring can be used as valve stem packing, gasket or seal
Flexible Graphite Packing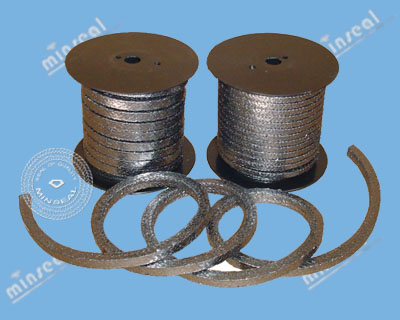 Braided flexible graphite compression packing for sealing applications as pump gland packing, valve stem packing, packing or seal for mixers, agitators, joints, etc.